Everybody has heard the English proverb 'Beauty lies in the eyes of the beholder. Nowadays, its importance is more significant than in older times. Everybody wants to be fashionable and follow the latest trends, to do this you can buy clothes and fashion accessories like sunglasses, watches, shoes, etc.
Click Here To Visit Lustro Hair
But, if your hair is not presentable, then it will be a disaster for you. Worry no more; Lustro Hair has all the solutions for hair related issues. You can purchase a wide variety of wigs of multiple designs to enhance your look.
With this article, we will discuss the quality and different types of wigs provided by Lustro Hair.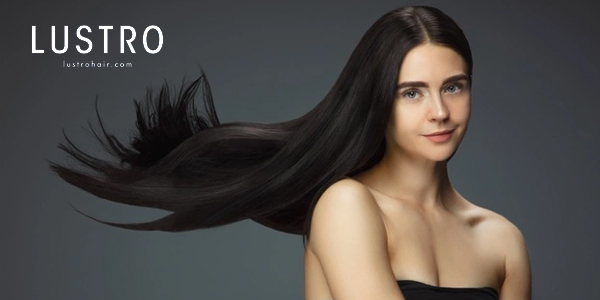 Why Should You Choose Lustro Hair?
Since its inception, Lustro Hair has been working with various highly qualified professionals who designed unique yet beautiful products. With the vast catalogue of the brand, you can efficiently change your look and increase your hair density. All the wigs from Lustro Hair are made from real Remy human hair, which can last upto 2 years with proper care. Also, while choosing wigs for yourself, you can select the hairstyle of your choice like wavy, curly, straight, etc.
Products Offered By Lustro Hair
Lustro Hair comes with a wide variety of wigs; we will discuss them below.
Hand-Tied Weft
Tired of using attaching the wigs to your hair with glue, tape, or heat? Then worry no more; Hand-Tied Weft from Lustro Hair doesn't require these methods to attach the wig to your hair. These are hand sewed using 100% natural Remy human hair, and you can install them using clips, micro rings, or sew-in braids.
Lace Closure
Lustro Hair's Lace Closure are the best option for women who love the simple hairstyle. It does not create hairlines and is generally 4*4 inches in size. You can use the lace closure in three different options like middle part, free part, three-part. Also, you can choose Lustro Hair's Lace Closures from multiple colour options and hairstyles.
Lace Frontal
Lace Frontals from Lustro Hair are the best for women with thinning edges. These lace frontals are the most versatile option because they can be brushed effortlessly and require fewer bundles to get installed. Lustro Hair's Lace Frontals are made from natural human hair and come in various hairstyles like curly, straight, etc.
Pricing
Lustro Hair is popular for its quality product at affordable pricing. You can get a full-length wig starting from $165 and Hand-Tied Weft at $115, depending on the density and length you want. Lace Closures and Frontals start at $55 and $103, respectively. The double weft bundled products from Lustro Hair will cost you $83.
Conclusion
Lustro Hair's wigs come with long longevity and multiple hairstyles according to your requirements. These wigs increase your hair density and can be installed without any glue, tape or heat and protect your hair from getting damaged. The brand is very transparent about its pricing, and there are no hidden pricing included with any items. With Lustro Hair, you will get a user-friendly customer service experience, eventually improving your buying experience.