Dancing equipment plays an ideal role in practicing and performing dances. If you want to buy fine quality equipment for dancers and athletes, all you know is about the KNKMiami, a one-stop solution for complete dancing accessories.
Click Here To Visit KNKMiami
KNKMiami offers a huge variety of high-quality dance equipment for the dancers to perform better. All the products are made from completely good quality materials for durability and easiness to the user. More details about the dancing equipment will be available in this article.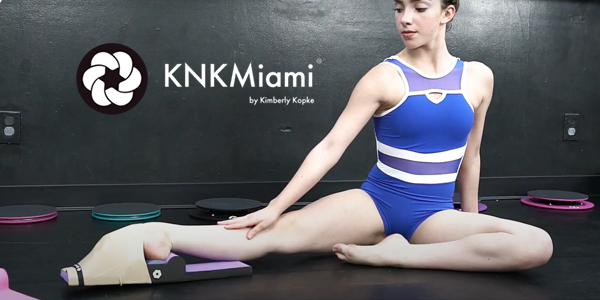 Why choose KNKMiami?
If you think why to choose KNKMiami over other dancing equipment providers, then one of the main reasons is that it is a complete family business and easily understands the user's needs. All the products are made to enhance the performance of dancers and athletes without any hassles. It has a wide collection of complete dancing accessories at affordable prices.
Products at KNKMiami
KNKMiami has a massive collection of complete dancing equipment for dancers and athletes
ArchStretch
KNKMiami ArchStretch is an easy-to-use product for dancers and athletes for stretching the arc of the foot. It has an EVA foam material that provides a slip-resistance surface to stretch the foot, and the rubber inset provides cushioning placement to secure the heel of the foot.
SpringCore Balance
This product is designed to improve the balance and stability of dancers by strengthening the core and leg muscles. KNKMiami spring core balance also has a non-slip cushion for ultra comfort and safety while balancing.
StretchBand Premium
KNKMiami stretch band is designed to improve strength and flexibility. It has a flexible fabric for comfort and resistance with twelve loops to provide an adaptable stretch. This stretch band is light in weight and washable.
Pirouette Mini
Pirouette Mini is a product designed to help the dancers to increase the number of completed turns properly. KNKMiami pirouette mini has a lightweight metal spinning mechanism mounted on a non-skidding lower platform.
Pricing at KNKMiami
KNKMiami offers a huge variety of dancing equipment for dancers and athletes at affordable and discounted prices. KNKMiami StretchBand premium is available at $29.99. SpringCore balance level 1 is at just $129, and the SpringCore balance level 2 is available at $199.
ShouldersBack Strap is at just $29.99, and KNKMiami ArchStretch is available at $99. SpringCore balance duo premium level 4 is at just $259, and SpringCore balance duo premium adult level 4 is $269. A strengthening band for the upper and lower body is available for just $19.99.
Conclusion
KNKMiami is an online platform that provides a huge variety of dancing equipment for dancers and athletes to increase their performance. It offers a wide range of products that helps in the enhancement of strength and stretching. All the products are made from high-quality materials for hassle-free use and performance.