Are you looking to control your pelvic health? Then you should use kgoal. Kgoal enables you to control the bladder. The pelvic floor health matters very much in the life of men and women. By performing pelvic floor exercises, the muscles can get many advantages.
Kgoal is the training system for women that provides guidance, biofeedback, tracking, and games. This company is working to make the best products and awareness of overall things to take care of health. This kgoal offered devices will help both men and women to improve their pelvic health. You can shop Kgoal boost, which measures the kegel exercises and improves the fitness of the pelvic floor.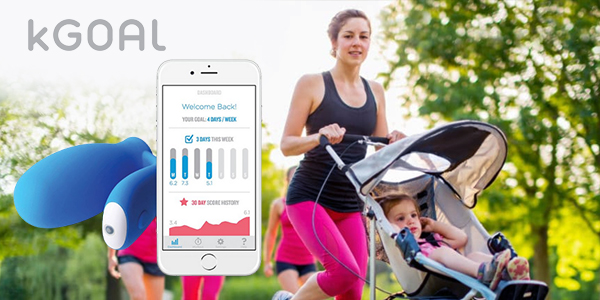 Why Kgoal?
Kgoal offers the kegel exerciser with an app. It is featured in very famous brands. The company provides Kgoal boost devices for men with a 1-year manufacturer warranty and Kgoal for women with a 2-year manufacturer warranty. It has a 90-day money-back guarantee.
Products Of Kgoal
KGoal is the best pelvic floor muscle stimulator that improves pelvic health. The following is the brief of the products,
KGoal – A device to improve the bladder control and core strength of women. It also enhances the pelvic health of women and makes kegel exercises fun.
KGoal Boost – A device to improve the pelvic floor of men and helps you exercise more easily. It has an eco-friendly USB Rechargeable battery.
Accessories – It offers accessories such as Afterglow cleaning tissues, Organic personal lubricant, Wall charger, and USB Charger.
Pricing Of KGoal
All the KGoal products are available at fair prices. Some of them include KGoal Device at $149, KGoal Boost at $99, Extra kgoal wall charger at $20, Extra USB kgoal Charger at $20, Afterglow Cleaning Tissues at $9, and Organic personal lubricant at $16.
Conclusion
Kgoal offers devices that improve pelvic health, core strength, and intimate wellbeing for men and women. The products are made with materials that are body-safe Class VI medical-level silicone, 100% phthalate-free. The device monitors the kegel exercises, fitness and tracks the progress. The battery life of the device lasts upto 2 hours. You can download the kgoal application that is compatible with Android and iOS devices. It is rated as the best electric kegel exerciser. The customer can check out the electric kegel exerciser reviews.