Body pain for athletes and fitness enthusiasts is inevitable. There are various techniques that will help you get rid of the pain, but those techniques need external help. IntelliRoll will help you get relief from body pains without the need for an extra pair of hands. These rollers are uniquely designed to provide you deep relaxation and increase your blood flow.
Click Here To Visit IntelliRoll
With this article, we will discuss the functionality of these IntelliRoll rollers and why you should choose them.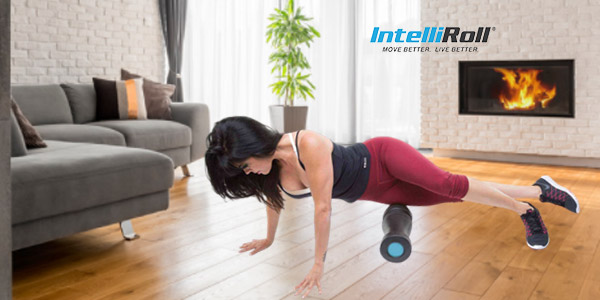 Why Choose IntelliRoll?
IntelliRoll was founded by Dr. K, who has worked with both athletes and non-athletes and helped them in treating their injuries. Rollers from IntelliRoll are durable and designed to work effectively with your body's natural curves. Also, the IntelliRoll rollers are lightweight and help you improve your spinal health, help you sleep better, and boost your athletic performance.
Products By IntelliRoll
Foam rollers from IntelliRoll provide you the best relaxation and remove all your muscle pain. Go through the below list to know better about the different types of rollers IntelliRoll offers.
IntelliRoll Firm Foam Roller
This roller is perfect for those who want deep tissue pressure massages. The IntelliRoll Firm Foam roller is crafted with ABS pipe core, which is harder than PVC. And, from the outside, this roller is made with the highest quality EVA foam to provide comfort and durability.
IntelliRoll Flex Foam Roller
People who prefer medium to firm pressure massages choose this flex-foam roller from IntelliRoll. The inside of the roller is crafted with a flexible foam core, and the outside of the roller is made with the highest quality EVA foam, which provides it flexibility and makes it durable.
IntelliRoll Sport Foam Roller
This US-made sport foam roller from IntelliRoll is used by those who prefer light to medium pressure massages. The IntelliRoll sport foam roller is the softest and lightweight roller from the brand. It is made from recyclable EPP foam and can be easily fit into a gym bag or carry-on suitcase.
Pricing Of IntelliRoll Foam Rollers
The IntelliRoll foam rollers are priced affordably and also come with various deals and offers. If you are interested in the IntelliRoll Firm Foam Rollers, you need to pay $69.95 only. For the IntelliRoll Flex Foam Rollers, the original price is $69.95, but the brand is offering it with a discount, and it will cost you $63.95. The lightest and softest IntelliRoll Sport Foam Roller is also the cheapest among all the rollers. It is available for $29.95 only.
Apart from these individual rollers, the company is also offering bundled products, and you can avail of various deals and discounts on these bundled products.
Conclusion
IntelliRoll's rollers have proved themselves to eradicate body pains and muscle pains with ease. These rollers are perfect for the low back and hip flexor muscles. Unlike the cylindrical designed rollers, the curved design of the IntelliRoll rollers helps distribute the pressure evenly over a large surface area. Whether you are an athlete or not, if you face muscle pain and other body pains, then IntelliRoll Foam Rollers are the perfect product.