Recently there are lots of industries getting boom in the market. Out of all, the Gaming community or industry has always been increasing. Day after day, new games are released into the market, and day after day, games are played in a huge range. People often think that games are found in Appstore and Playstore only.
Click Here To Visit Indiegala
But multiple platforms offer the highest rating games online. Indiegala is one of them. As mentioned, It is an online platform with various games in different genres. Gamers can find games for all age groups on the website.
What Makes The Indiegala Makes Unique From Other Websites?
The games are awesome, and so as the websites that offer games. Gamers can find almost all the interesting games here on the platform. The platform offers paid games and free games that everyone can enjoy the games to a level. The platform offers multiple types of services to gamers and creators.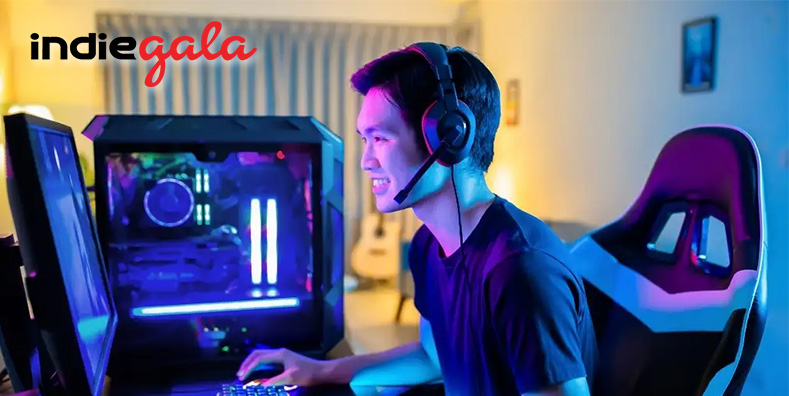 The platform has a showcase section where you can upload your gaming project and showcase them in front as everyone can see the creator's game. It can be one of the best places to release and present your game-creation skills to the world. The Indiegala Client makes gaming more accessible and convenient for gamers. Gamers can participate in events like regular giveaways, freebies, and more.
In the section Play, there are three more sections: challenges, feudalife, and die young. These three are free games; you can play them online by logging in with a mail-id or Facebook id.
The Games & Pricings In Indiegala
Bundles
There are three different bundles, each containing 8 to 9 games. The bundles are True Tales Bundles, Dark Secret Bundle, and Designer Pro Bundle. Gamers can get the chance to enjoy multiple games by getting these bundles at affordable prices. The users can find steam keys to DRM-FREE PC Games, eBooks, VR titles, Adult Eroge, Audiobooks, Assets, or Music Albums in these bundles. Along with that, users can also find amazing discounts and deals on bundle promotions and sales.
Store
In the section of the store, gamers can find the latest added and sale-related games. Game categories include action, adventure, RPG, simulation, strategy, and adult. All the games are available for gamers at a reduced price.
Conclusion
Gamers who are looking for a platform with amazing games at affordable prices. Then Indiegala is the perfect option for them. It has multiple types of games in different genres and categories. The platform also offers a section for game creators to publish and showcase their gaming creativity with the gaming community.