Helium10 is a software tool which helps world-wide amazon sellers to know their respective Ranking keywords, Identify trends, and spy on competitors. You can even optimize the products listings, which increases your sales. Many people tried over dozens of Amazon tools, but you can find only some of the software tools which works for you. Nowadays, these helium10 has become an integral part of every Amazon business. There are also ten integrated helium tools which help many sellers.
Click Here To Visit Helium10
It is one of the industry-leading helium10 chrome extension that offers wealth for highly accurate data. The Amazon products research tools also provide statistical data of over 450 million active Amazon tools.
Why Helium 10?
This product research tool uncovers all product ideas which are running on the market by researching and validate their ideas. It comes with listing optimization that optimizes your product listings. They know how to drive pulling keywords to increases more traffic.  Individuals can even track all of your keywords, including your rank & amazon badges. It can also determine how many units you required to sell to rank by using CPR formula.  You can even get a total refund upon damaged inventory. Just find out the competition's strategy for what keywords they are ranking. Helium10 also supports Monitoring alerts, Inventory protection, Keyword index checker to achieve your amazon goals.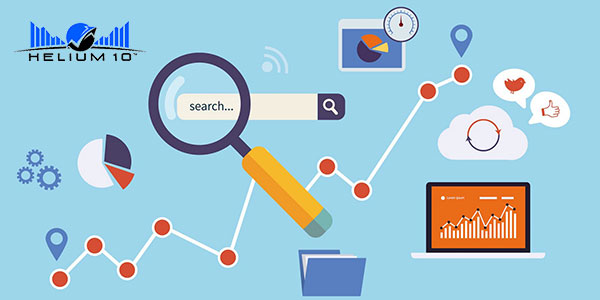 Helium 10 Integrated Tools:
All helium ten integrated tools classified into fourteen different types which enlisted below.
1) Black Box.
2) X-ray.
3) Magnet.
4) Cerebro.
5) Frankenstein.
6) Scribbles.
7) Keyword Tracker.
8) Index Checker.
9) Alerts.
10) Inventory Protector.
11) Refund Genie.
12)Trendster
13) Profits.
14) Follow-Up.
Black Box:
The black box gives the power to find any product. This is one of the efficient software which delivers instant results. You have to save time and energy after researching every niche.
X-ray:
X-ray is an Amazon product research tool. It works as a helium ten chrome extension. The x-ray can validate potential product sourcing. It reveals crucial market data that helps individuals to make more money.
Magnet:
Magnet is one of the powerful keyword aggregators in the market. Almost any of the big amazon sellers use the magnet to find optimal keywords. It suggests top keywords without wasting your time and energy.
Cerebro:
Cerebro is a fantastic tool which helps you to discover competition's keyword. It's considered as one of the most popular tool ever. You can also get access to information that is included in the estimated search volumes.
Frankenstein:
Frankenstein is known as the powerful amazon keyword research tool. This tool allows you to take thousands of keywords within seconds. While running the de-duplication filter, It better to remove unwanted charters, and words.
Scribbles:
Scribbles add best keywords to their Amazon seller central frontend. If you use optional keywords, you can get more traffic. These can also modify text field length regardless of their character limitations.
Keyword Tracker:
While using keyword tracker when selling on Amazon, You have to sort out which keywords work for you. This keyword tracker allows sellers to track what are the changes that are taking place in their marketing.
Index checker:
By using index checker, you can find out Backend, Frontend keyword search terms which have been indexed by Amazon. One should know which keywords works and what doesn't rank. Index checker saves a lot of time. If you do it by yourself manually, It takes 4 hours. Index checker can do this task within 30 seconds.
Refund Genie:
Refund genie can locate damaged inventory that has been reimbursed by Amazon. These detailed reports are generated to collect what you have owned.
Pricing:
You have to pay $37/ month for A LA Carte plan, $97 for Platinium plan, and $197 for Diamond plan. For the booster plans, You have to pay $47 for a beginner follow-up booster plan, $97 for pro, and $197 for Enterprise unlimited.
Conclusion
Helium10 is an extensive software suite which supports fourteen tools which help many Amazon sellers to find high ranking keywords, Trends, Spy on your competitors. You can fully optimize the product listings that may increase your sales rapidly. The individual can even get tuned to Serious sellers podcast.