Are you looking for any supplement that enriches your healthy growth and enhances your daily routine? Then you should look at the Four Sigmatic, an online store that provides a huge variety of nutritional supplements at affordable prices.
Four Sigmatic is the one-stop solution for complete nutritional supplements and blends of daily routines. All the products are organic and rigorously lab-tested and carefully crafted from the world's best ingredients for the proper nutritional growth of the consumer.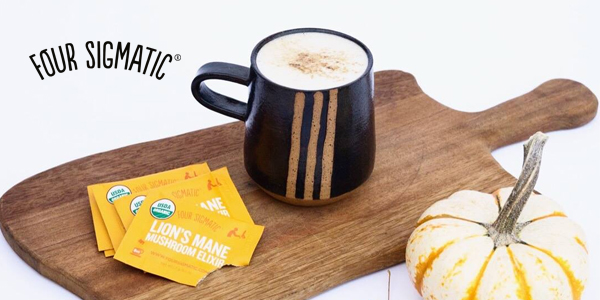 Why choose Four Sigmatic?
Organically crafted coffee beans are one of the main reasons you should consider four Sigmatic over other brands. All the products are highly beneficial for daily nutrition, immune and gut support. The flavors of the supplements are made for the complete feel and taste of the consumer.
Products at Four Sigmatic
Four Sigmatic provides a huge collection of nutritional supplements for complete health enhancement
Ground Mushroom Coffee
Ground mushroom coffee is completely organic and lab-tested that supports the immune system easily. This Four Sigmatic mushroom coffee contains heat-resistant probiotics to support whole-body health. The daily coffee is remarkably crash-free and supports the immune system for a long time.
Instant adaptogen coffee
Instant adaptogen coffee with ashwagandha helps in reducing stress. This Four Sigmatic coffee is completely vegan and organic for everyone's use. Every sip of the coffee will help in relaxing and feeling calm.
Protein Can – Sweet Vanilla
Protein cans make the immune system strong, and protein cans are completely plant-based and gluten-free. Four Sigmatic protein blends are combinations of the world's best immune-boosting ingredients that help in the nutritional growth of the body.
Protein Packs – peanut butter
Protein packs are highly beneficial for the human immune system. Four Sigmatic protein powders are rigorously lab-tested and plant-based for the easy consumption of every user. Protein packs are one of the most used dietary supplements for complete immunity boosting.
Pricing at Four Sigmatic
Four Sigmatic provides a wide collection of protein and vitamin supplements at affordable and discounted prices. Ultimate smoothie kit of four sigmatic is available at the discounted price of $120. Intro elevated routine kit is at just $80. Protein cans of all flavors are available at $50.
Protein packets of all different flavors are available at $40. Adaptogen beauty with tremella and adaptogen immune support with Chaga at $24. Ground mushroom coffee with lion's mane and ground mushroom coffee with probiotics is available at $20.
Conclusion
Four Sigmatic is an online store that provides a wide collection of protein supplements and blends various flavors and mixtures. All the products available at the Four Sigmatic store are completely vegan and rigorously lab-tested for the complete safety of the consumer. It has a wide range of products for morning, afternoon and evening.