For hundreds of years, waist beads have been an important part of the African tradition. In African countries like Ghana, Nigeria, etc., these waist beads symbolize fertility, sensuality, and spiritual well-being. In recent years, waist beads have gain popularity again. Fitbeads comes with a wide collection of waist beads that are durable and designed beautifully to enhance your beauty. You can also use these waist beads for different purposes.
Click Here To Visit Fitbeads
This article will make you aware of the importance of these waist beads and why you should choose Fitbeads.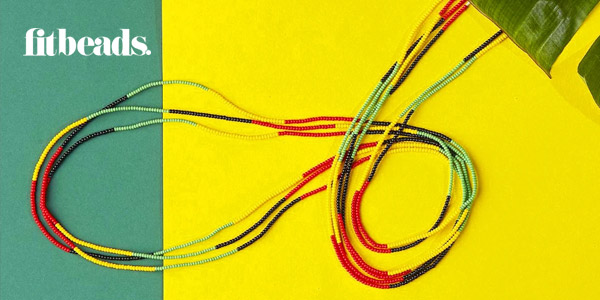 Why Should You Choose Fitbeads?
Fitbeads is a black all-women-owned company that started to spread awareness about the African culture in the world. As mentioned above, waist beads have an important place in the African culture, so Fitbeads offers a wide range of waist beads for women to enhance their beauty and make them look fit. All the waist beads from Fitbeads are hand-made by local jewelry artisans in Ghana.
Products To Buy At Fitbeads
Fitbeads has two types of waist beads with different specifications and usability. Here are the products from Fitbeads you need to check.
Clasp Waist Beads
Every clasp waist bead from Fitbeads is inspired by a unique story. These clasp waist beads are built from high-quality materials like glass seed beads, uncoated cotton thread, and gold-plated stainless steel, which make these waist beads durable. You can choose the perfect sized waist bead for yourself from 28-inch to 51-inch waist size. These waist beads use clasp style locking system to wear them around your waist, but these are not for permanent wear.
Tie Waist Beads
Like the clasp waist beads, tie waist beads' designs are inspired by various themes and stories. Fitbeads' traditional tie waist beads fit up to 50 inches and can be adjusted to fit waists of any size. These waist beads are made using uncoated cotton threads and glass seed beads. Unlike clasp waist beads, tie waist beads are used for permanent wear and can be cleaned by wiping. Fitbeads also provides a demo video to teach you how to tie its waist beads.
Pricing Of Fitbeads' Waist Beads
All waist beads from Fitbeads are priced very competitively, and above all these, the brand is offering discounts on multiple waist beads. The Clasp Waist Beads are priced at $20, and you can also buy some selected waist beads at $17 with the discount offer. On the other hand, the Tie Waist Beads from Fitbeads are priced at $15 except for some selected products, which are priced at $20 due to the use of extra materials in the beads.
After buying two beads, you can use the code STACKED to get a 50% discount on the third product. Fitbeads offers free shipping for orders above $30, and free returns and exchange service is also available.
Conclusion
Fitbeads is aiming to promote centuries-old African tradition by its waist beads. Every waist bead from this brand tells a story. Nowadays, women from Africa and the USA are wearing these waist beads to increase their beauty. To know more about the traditions and stories behind the use of waist beads, you can visit Fitbeads' website.