Going on vacation with babies or children is a real pain, and there are very minute chances of enjoying the trip. Every parent has to carry separate luggage of their kid's things which is necessary to keep the kids calm and happy. But there is a brand that says you do not need to carry and worry about the kid's necessities on your vacation.
Click Here To Visit Baja Baby Gear
Yeah, it is a Baja Baby Gear. It is a rental platform that offers baby gear rentals to parents. So, parents can get the necessities of kids here without any worry. The services are available from Todos Santos to Los Barilles and everywhere in between sea coastal areas.
What Makes People Choose Baja Baby Gear?
The platform offers the best baby necessities and services to parents and kids who are on a trip. With this, both kids and parents can enjoy their vacations and trips around the Cabos. This is what parents always look for.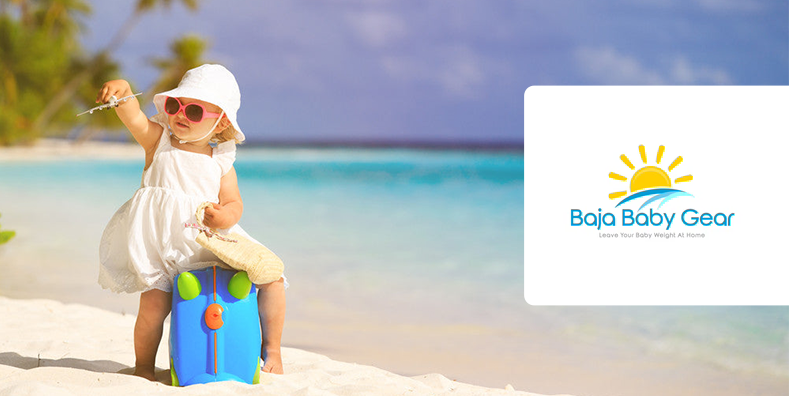 The founder of the platform is herself a parent and understands the requirements and necessities of babies during trips and vacations. It also offers some of the best babysitting services to travellers. It is ranked as the no.1 baby gear rental service provider since 2011.
Services & Pricing Of Baja Baby Gear
The platform offers different services to travellers. It is categorized into bath time, eat, move, play, safety, premium, sleep and supplies. Every category has its own relatable products for kids and children.
Bath Time
The platform offers the products like bathtubs, change mats, nuby poty, training poty seats, changing tables, diaper ginie, and more. These products are some of the essentials that need for baby bathing time. The pricing of the products is $2, $3, $4, $4, $3, $6, and $5 respectively.
Eat
The eating section offers chairs for the kids that keep them stable and comfortable. The users can find the products like 6-in-one chairs, boppy, bottle warmer, bumbo, feeding booster seats, high chairs, and peg perego high chairs. These products are offered at $10, $3, $4, $5, $5, $6 and $25 respectively.
Move
In the Move section, the users can drop their eyes on some of the strollers. With these strollers, parents can take their kids for a walk during the vacation or trip around the cities and other places. The rental price ranges from $7 to $25 and the price are based on the strollers that users choose.
Play
Travellers can provide some of the best and most fun-filled products to kids during vacations. This play section contains a gym, bouncer, tent, books, custom toy box and more. Travellers can rent these products from $2 to $12.
Safety
Safety is the most important for every parent and kid during vacations and travellings. To take care of the baby, the platform offer products like a 6-litre humidifier, baby audio monitor, baby bouncer, and more. These products can avail at the rental price from $3 to $10.
Premium
In the premium section, there are the most comfort-providing products for kids. Users can find premium quality chairs, baby sleep bassinet, split screen monitors, and more. All the price ranges of products are from $10 to $25.
Similarly, there are some other sections or categories, travellers can find the products that are needed during the vacation with kids.
Conclusion
Baja Baby Gear is an online platform that offers baby necessities to parents who are on vacation or on a trip with their kids. With the help of this service, parents no need to carry any extra baggage on the vacation. One can enjoy their trip with their kids peacefully. All the necessary products are very affordable. The services are offered in coastal areas like Cabo.