Hanging pendant lamps are one of the most used lights for decorating the interior. Are you looking to buy any lamps for your home or office? Akari Lanterns is the one-stop solution for complete hanging lamps needs. It has a wide collection of the latest and designer hanging pendant lamps.
Click Here To Visit Akari Lanterns
Akari Lanterns provides a wide collection of premium quality hanging pendant lamps. All the products and accessories of the pendant are fully assembled and easy to install. It offers many hanging pendant lamps in patented designs and styles. More details about the quality and pricing of the pendant lamps will be available in this article.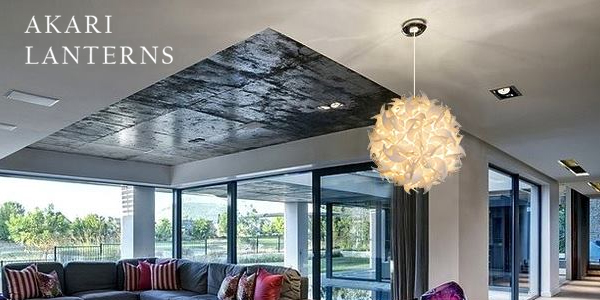 Why choose Akari Lanterns?
If you are thinking about why to consider Akari Lanterns over other lamp dealers, then one of the reasons is that it provides a 15 ft cord that can plug into any outlet. All the hanging pendant lamps are equipped with energy-efficient LED bulbs. It offers heavy-duty staples so that the user can easily hang it from the ceiling, tree head, and farming overhead.
Products at Akari Lanterns
Akari Lanterns provides a huge variety of hanging pendant lights for the ultra glow to room or outside
Small Rounds Hanging Pendant Lights
It is an 11-inch wide hanging pendant light that is fully assembled with a warm white LED bulb and ready to install. It has an elegant warm-white glow and can be used both indoors and outdoors.
Deluxe Rounds Hanging Pendant Lights
Deluxe is a large hanging pendant light with an LED light equivalent to a 100-watt traditional bulb. This Akari Lanterns bulb is made from a patented design and includes a 15-foot cord with an on and off switch inside.
XL Rounds Pendant Light Fixture
Akari Lanterns XL rounds pendant light fixture is best suitable for large homes with tall ceilings and restaurants and nightclubs. A qualified electrician should install this lamp as it needs to be connected directly to the electric box.
Deluxe Swirl Hanging Pendant Lamp
It is one of the unique lamps from Akari Lanterns that is perfectly suitable for any room or outdoor area. It includes warm-white light with heavy-duty mounting staples that helps to hang on any ceiling or tree branch.
Pricing at Akari Lanterns
Akari Lanterns offers a wide variety of hanging pendant lamps at affordable and discounted prices. Small rounds of hanging pendant lights are available at the discounted price of $89.98. A medium rounds pendant light is at just $129.98 with $69.97 savings.
Deluxe squares hanging pendant light is at a discounted price of $189.95. XL square pendant light fixture is available at $498.95. Medium hooks pendant light fixture is at just $129.98. $100 saving on XL spades pendant light fixtures.
Conclusion
Akari Lanterns is an online store that provides a huge variety of hanging pendant lamps for indoor and outdoor. It has a wide variety of lamps available in different sizes and shapes. All the products are included with a 15-foot cord and heavy staples for effortless installation. Akari Lanterns offers lamps in both warm-white and cool white colors.