Read the latest Adplexity review. Adplexity is one of the most popular Ad spy tools used across the globe. It was found in 2008. We have tested every spy tool and after testing all of them I was very impressed by adplexity spy tools. It simply stands out in the crowd due to its intelligence database.
Click Here To Visit Adplexity
The number of networks, countries and traffic sources they cover. You can able to see a download option for landing pages.
Why AdPlexity?
Adplexity is a game-changer because it has a cool variety of filters for a carrier, Country, Tracker, Keyword, date, Affiliate network, advertiser and Ad size. You can get real-time updates and Stats for traffic sources, trends, publishers and placements. Adplexity is available in four different types of versions like Mobile, Desktop, native and adult.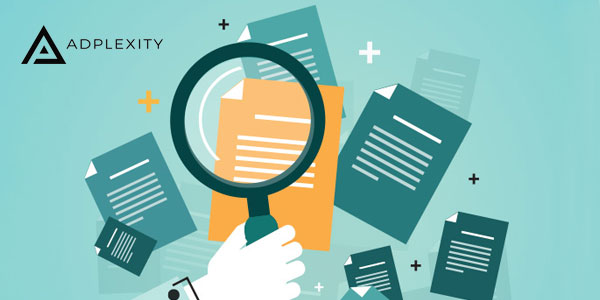 Adplexity Ecommerce
You know spy tools play a critical role in affiliate marketing. You can be able to keep tracking your competitors in most profitable e-commerce products and stores. We have taken better marketing decisions by learning which products were already successful and got data on profitable eCommerce stores. The user can find hot products Fast & Easy. Individuals can boost E-commerce profits by using our simple search functions.  Search by product category, Stores and find the most popular apps.
The product sales depend upon product strength, Historical price changes, Product information, Similar products, Facebook ad copy, store information, apps that make money, social media links and Latest launched products. Adplexity e-commerce can able to access real-time data on top trending products, More than 100,000 stores, and 70,000,000 products. Check product historical pricing changes, Uncover revenue-boosting apps used by shops and Powerful but easy to use interface. Adplexity e-commerce is priced at $199 per/month. 
Adplexity Adult
Just keep tracking your competitor's most profitable ad campaigns on adult traffic sources. You can make better marketing decisions. Get comprehensive data on adult campaigns. You can monitor campaigns running over 75 countries, Uncover hidden campaigns, Adult popup traffic sources, Targeting popular devices including Windows Pc, Mac, iPhone, and Android phones, download every landing page, Get real insight on campaigns. Sort by filtering Keyword, Advertiser, Publishers and Affiliate network. Analyze every piece of the campaign by Ad trend, Device Targeted, Traffic sources used and reverse engineering top placements which were sending campaign for the majority of traffic.
Keep an eye on affiliate network seven tracking tools, Outgoing URLs, Find all campaigns and Download every landing page. Adplexityadult displays web ads data, popup ads data, data from all major devices, powerful but easy to use interface, download all landing pages with one click and email support. Adplexityadult is priced at $199/month per user.
Adplexity Pricing
Adplexity carriers allow you to use real 3G/LTE proxies from 80 plus mobile carriers in 30+ countries. By using the technology, you can enable mobile advertisers, affiliates, Ad affiliate networks to view, monitor and validate online media activities by using mobile carriers. Adplexity carriers help in conversion flow, Carrier specific offers, Bypass cloakers, See real landing pages, dynamic callouts & Live banners and freely register accounts. They differ from other proxy providers like Real sim cards, Coverage, Connection Speed, Stability, and pricing. They offer the best price in proxies at just  $149 per 500Mb data transfer.
Conclusion
Adplexity is a powerful spy tool which is used to track your Competitor and Campaigns. It allows you to search for banners, Landing pages, Checking the competition & sources, analyzing the website, Search for trends and look which affiliates are running across.